Emirates ID Application Guide for Sharjah Free Zone Companies
Get step-by-step guidance on obtaining and using your Emirates ID for Sharjah Free Zone companies with our comprehensive application guide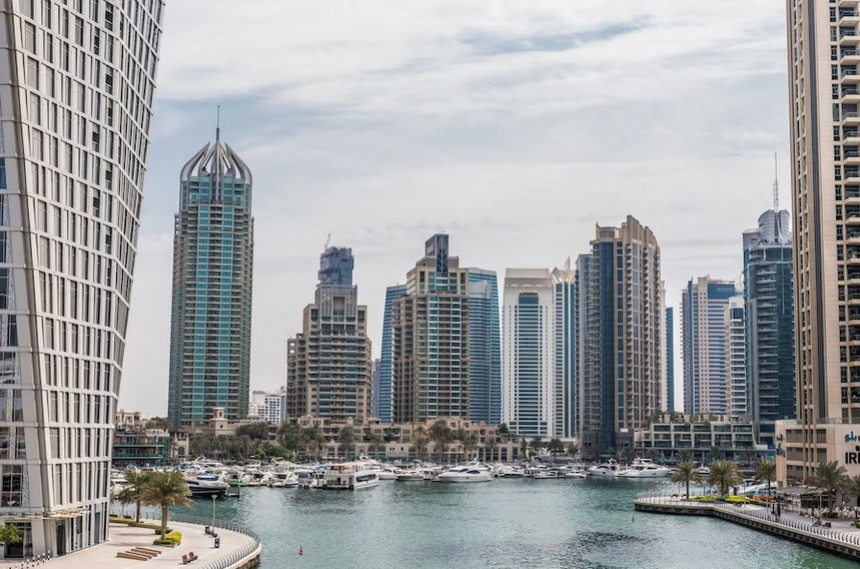 As a Sharjah freezone company, obtaining and using your Emirates ID is essential to any business in the UAE. The Emirates ID is a personal identification card containing important information about the cardholder, including their name, photograph, and personal identification number (PIN).  
This guide will walk you through the steps to obtain and use your Emirates ID as a Sharjah freezone company. But before we start, let's understand the basics first!

Meaning of Emirates ID  
The Emirates ID is a vital means of identification and verification in the UAE. It is required for various official transactions, including applying for visas, accessing healthcare services, and opening bank accounts. The Emirates ID is also commonly used as a personal identification in everyday situations, such as when checking into hotels or registering for events.  
Therefore, the Emirates ID plays a crucial role in the personal and professional lives of UAE citizens and residents. Therefore, it is essential to have one to participate in the country's society and economy fully. 
How to obtain Emirates ID? 
Obtaining an Emirates ID is necessary for all UAE citizens and residents. To obtain your Emirates ID card, you have two options: you can either apply for it independently through EIDA centers and typing offices, or you can take advantage of business setup advisors services such as Sharjah Publishing City Free Zone, which can save you time and effort.  
Here are the steps involved in applying for an Emirates ID card: 
Step 1: Fill out the application form 
Provide accurate information on the application form, which can be obtained from the Federal Authority for Identity and Citizenship (ICA) official website, Customer Happiness Centers, or accredited typing centers. 
Step 2: Submit the required documents 
Along with the application form, you must submit certain documents, including a copy of your passport and UAE residency, passport-size photos, and a copy of your Emirates ID application form. 
Step 3: Visit the Emirates ID center 
If you are applying for an Emirates ID card for the first time, you must visit one of ICA's service centers. During this visit, your biometric data, such as fingerprints, will be collected, and your photograph will be taken. 
Step 4: Collect your Emirates ID card 
Once your application is processed and approved, you can track the status of your ID card using your application number on the ICA website. You will receive a notification via SMS or email when your Emirates ID is ready to be collected. Within 90 days, you can pick up your Emirates ID from the Emirates Post offices specified in your application. 
How to renew your Emirates ID card? 
It is also important to note that when your Emirates ID card expires, you have 30 days to renew it. You'll have to pay extra fees if you don't renew it within 30 days. You'll have to pay extra fees if you don't renew it within 30 days. So, applying for renewal is essential. 
You have different ways to start the renewal process: you can do it online through the ICP website, use the ICP App, or visit an authorized typing center. Once you've filled out the renewal form and submitted the required documents, you must pay the renewal fees. The cost depends on how long your ID card is valid and where you renew it. Don't worry; you'll receive SMS updates on your application status. 
Sometimes, you might have to visit an ICP service center to provide biometric information. After renewal, you'll get an SMS informing you to collect your renewed Emirates ID card from the designated post office. 
Summary 
When it comes to setting up a business in Sharjah Freezones, businesses don't have to go through the process alone. Choose trustworthy business setup advisors like Sharjah Publishing Free Zone who understand the challenges and intricacies involved in establishing a business in a foreign country. Whether you are in need of a UAE residency visa or require assistance with your Emirates ID card application, they can help. 
For that, they offer comprehensive support and flexibility to choose from over 1,500 business activities where you can enjoy up to 20 visa quotas and competitive business setup packages.  
Additionally, you can obtain your business license in less than 45 minutes and your UAE residency visa within 5 working days. Whether you are planning to establish your business in Dubai, UAE, or anywhere else in the UAE, our team of experts is ready to assist you. Experience the convenience of obtaining business licenses in just 45 minutes today!